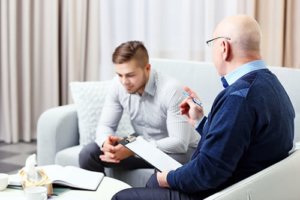 When someone you love is touched by serious mental illness, finding the best psychiatrist in Houston becomes a top priority. However, accomplishing this feat can seem overwhelming if you don't know much about the topic. The following will detail more facts about the field of psychiatry. It will also discuss common symptoms of problems and how to get the right kind of therapy quickly.
What is Psychiatry?
To find the best psychiatrist in Houston, it's important to understand fully what these mental health professionals do. Psychiatry is a field that covers the study, diagnosis, therapy, and ongoing management of mental health disorders.
Signs of Mental Health Conditions
If you're looking for the best psychiatrist in Houston, it's likely that you suspect a loved one may be experiencing a mental illness. How can you be sure? The following signs are some of the most prevalent clues:
Symptoms that Interfere with Daily Life
Whether a person is experiencing depression, anxiety, or personality issues, the symptoms of mental illness can be extreme. Rather than a short-lived case of sadness due to a specific event, mental illness will spark continual symptoms.
Increasing Desire to Isolate Oneself
People facing mental health challenges often don't enjoy being around others. Socializing with other people can sometimes worsen existing symptoms of sadness or anxiety. An inability to balance the emotions can also cause some people to resort to simply being alone.
Hallucinations or Delusions
In some cases, a person facing a mental health challenge can see or hear things that aren't there. Hallucinations of this type can lead to inconsistent or strange behaviors.
Serious Mood Instability
Some degree of mood alteration is normal through the course of a given day. However, extreme mood swings, irritability, or agitation can be a sign of a lingering issue.
Finding the Best Psychiatrist in Houston
Locating the best psychiatrist in Houston also involves knowing the best features to look for in a mental health clinic. Consider the following important attributes of successful clinics:
Short waits for appointments, so that patients' issues can be addressed as soon as possible
An approach based on holism, to address all relevant existing issues
Family educational services, so that everyone fully understands the problems and solutions at hand
Careful follow-up, to maintain a successful outcome following the initial therapy phase
About PACE Houston
PACE Mental Health Houston is a psychiatric clinic in Texas. The skilled mental health team at PACE Houston provides easy and convenient access to many traditional and modern forms of psychiatric therapy. The addition of a warm and peaceful setting provides each person with the opportunity to reflect on their healing. Services that we provide include:
Don't let an existing mental health condition keep you from having the type of life you desire the most. Dr. Gerald Busch and his team can assist you with the tools you need to get better. Contact PACE Mental Health now at 866.971.8423 to see how we can help your family.