When many people think of wellness, they immediately think of physical health. While it's true that physical health is incredibly important, people shouldn't overlook their mental health. When people are dealing with a mental illness, they often feel like life is an uphill battle. It makes them feel alone and like no one else knows what they experience on a daily basis. That's why it's so important to find a good mental health clinic Houston offers. The key is to look for several different features that propel certain clinics over others.
What Makes a Mental Health Clinic in Houston the Right Choice?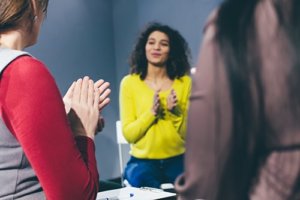 Before people learn what to look for in a mental health clinic, they must understand why Houston is the right city. Houston is home to some of the best mental health establishments in the country. They stay on the cutting edge of new therapies and techniques to offer comprehensive mental health therapy.
Also, these locations focus on affordability. New government regulations make insurance companies cover mental health problems. Despite this, some insurance policies aren't enough to cover the inflated prices that other cities charge. Houston clinics make therapy affordable for everyone.
Features That Make a Good Mental Health Clinic
At our Houston mental health clinic, patients start with a comprehensive consultation. This stage gives them an opportunity to talk about current symptoms, concerns, and worries about mental or behavioral health.
When people search for a mental health clinic in Houston, they need to be aware of a few key features. First, they should look for places that offer dual diagnosis therapy. It's very rare for mental disorders to occur alone. In most cases, they occur in pairs or as co-occurring disorders.
For example, let's say that someone suffers from an eating disorder. There's a good chance that an underlying mental disorder led to the development of this eating problem. When it comes to eating disorders, depression is often the cause, and they should seek a Houston depression therapy psychiatrist. Understanding the source is the first step in overcoming any mental illness.
Next, people must look for places that offer a variety of therapy options. Therapy is an important part of overcoming any mental health condition. The core types of therapy include individual, group, and family therapy.
Each of these counseling services offers unique benefits. Having one without the other limits the type of therapy that people can receive. Don't settle for a location that only offers one or the other. Look for a place that provides all three and other therapies such as meditation and yoga therapies.
Mental Health Therapy Takes Ongoing Work
People want to think that their mental health problems end once they return home from therapy. However, mental health problems never truly go away. Instead, they require constant work to avoid triggers and certain situations. That means establishing a plan for continuing support. Our continuum of care can be the ideal way to do exactly that.
High-quality mental health locations with the best psychiatrists in Houston understand the ongoing struggle that people face. That's why they teach the skills that people need to avoid relapse. These skills help people live normal lives without fear of relapse around every corner. Some examples include rational thinking, stress and time management, and relaxation skills. By developing coping mechanisms, planning for specific challenges, and establishing support systems, it'll be easier to remain mentally healthy in the years to come.
Get the Help That You Need at PACE Mental Health Houston
Do you want more than just another mental health clinic? At PACE Mental Health Houston, patients can expect high-quality therapy for a wide range of mental health issues. We provide help that sticks with you long after you return home. Whether individuals are battling a mental health disorder or a behavioral condition, the right medications and therapies can make a big difference. We're more than just a mental health clinic in Houston. We're a place that puts your needs ahead of our own.
To help as many people in Houston as we can, we strive to offer a wide range of programs. We also create personalized therapy plans after conducting an evaluation. We strive to help you live a normal and happy life. Some of the psychiatric disorders that we can help you overcome include:
Panic disorder
Sleep disorders
Anxiety and social phobias
Depression
Obsessive-compulsive personality disorder
Eating disorders
No matter what ails you, our Houston social phobia therapy psychiatrist, Houston depression therapy psychiatrist, and other qualified psychiatrists will diagnose it and help you work through it.
Don't settle for just any mental health clinic Houston has to offer. Our mental health clinic can be the perfect way for patients to find targeted, effective therapeutic health services for a wide range of mental health conditions. Consider PACE Mental Health Houston for all of your needs. Reach out to us at 866.971.8423 for more information about our clinic.